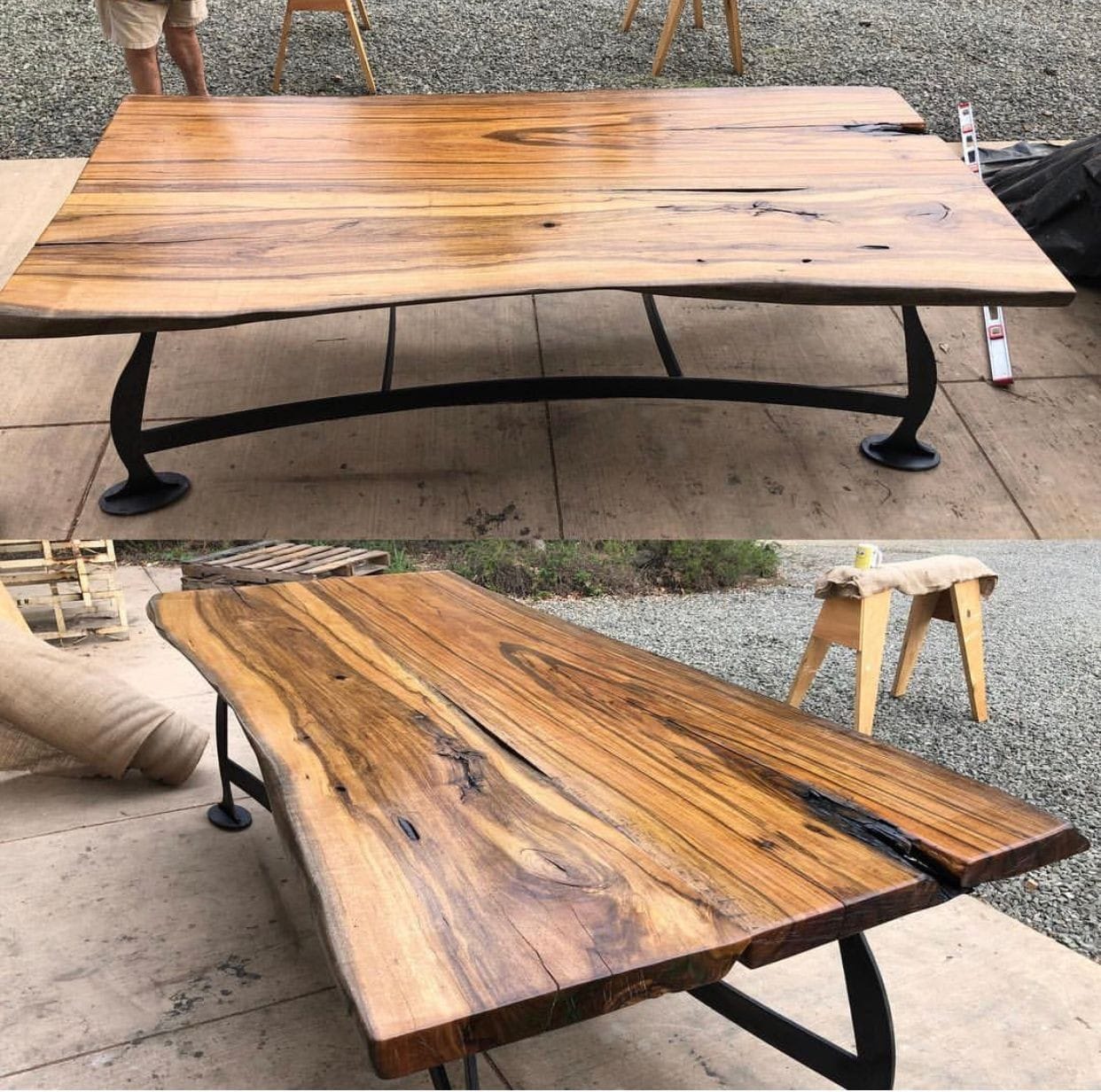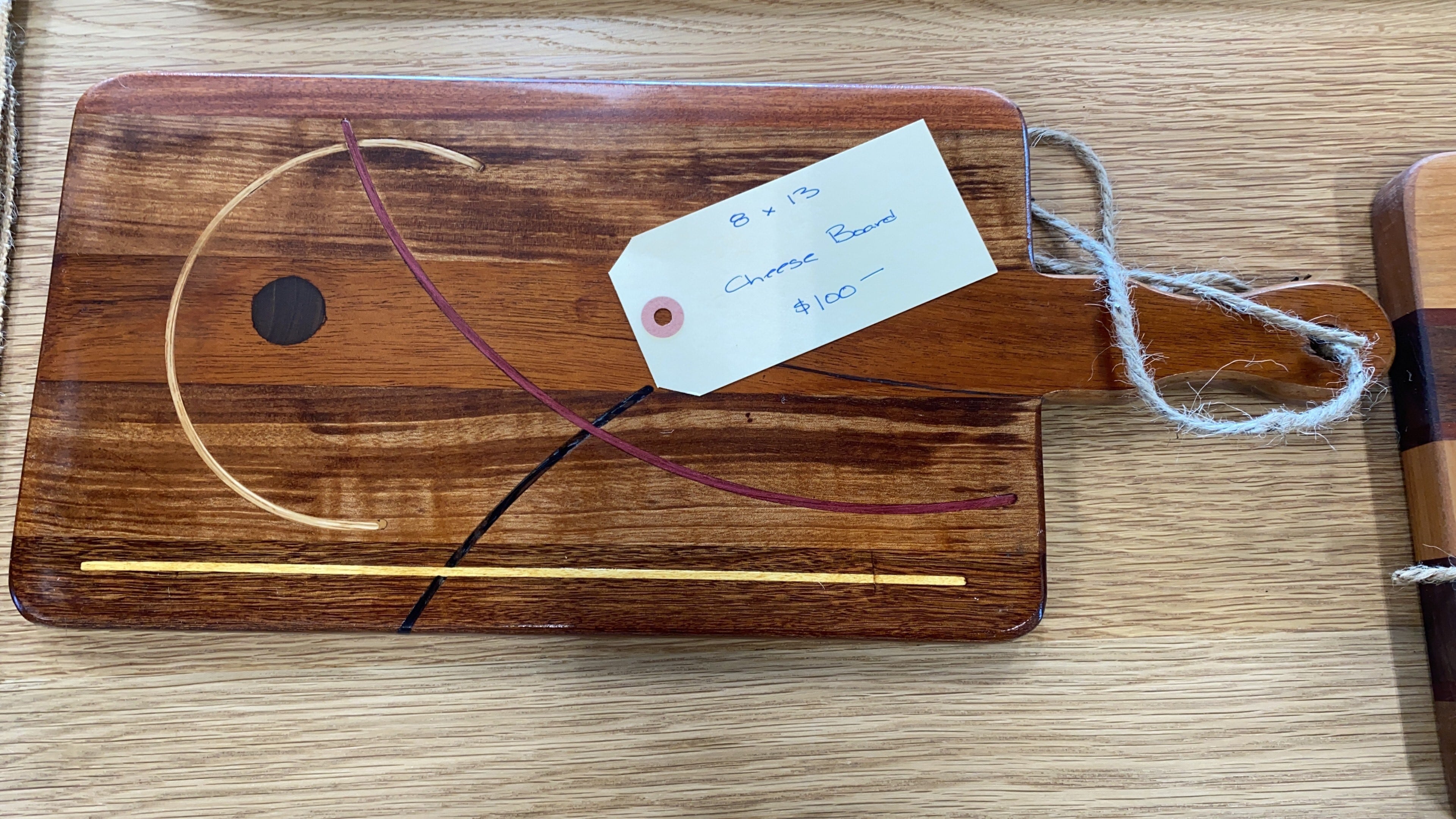 Tre Amici Woodworks began as a hobby for Frank D'Ambrosio, and his two best friends, Sandi Crist and Larry Lasch. In the beginning, they would create cutting boards and give them out as gifts to their friends for holidays or birthdays. O the These one of a kind cutting boards are handmade by Tre Amici at the D'Ambrosio Vineyards woodshop at the Vineyard Estate! They are saturated with kosher mineral oil overnight! The next day we apply a hand rubbed finish of mineral oil, microcrystalline wax (doesn't melt until 180°), carnauba wax, beeswax, and vitamin E! It's a long-lasting finish! We supply a jar of this proprietary wax. If needed, rub it in cold or melted and then wipe excess off with a soft cloth! In addition to custom cutting boards, Tre Amici Woodworks creates custom orders for our clientele. If you can imagine it, then we can create it. We want our work to enrich your everyday life and take pride in the details to create unique artisan level quality to elevate your environment. Our pieces are designed to last a lifetime utilizing strong construction, the best hardware, and durable finishes. Your home is special to you so let Tre Amici create pieces that reflect that. Through careful design and the option to add exotic hardwoods, unique finishes or effects to your furnishings, we can help your space become more you.
Tables

Cutting Boards

Display Boards

Desks

Bookcases

Islands
Finish: Wax
Dimensions: 19.25" x 15" x 1.5"
Price: $383
Serving Board & Live Edge
Finish: Hard
Dimensions: 25.5" x 11.5"
Price: $310
Finish: Wax
Dimensions: 20.5" x 18"
Price: $465
Serving Board with 4 Exotic Woods & Custom Handles
Finish: Wax
Dimensions: 34"x10"
Price: $375
Finish: Hard
Dimensions: 28" x 13.5"
Price: $380
Larry Strip Display Board
Finish: Wax
Dimensions: 15.25" x 9.25"
Price: $155
For more Information Contact us today!